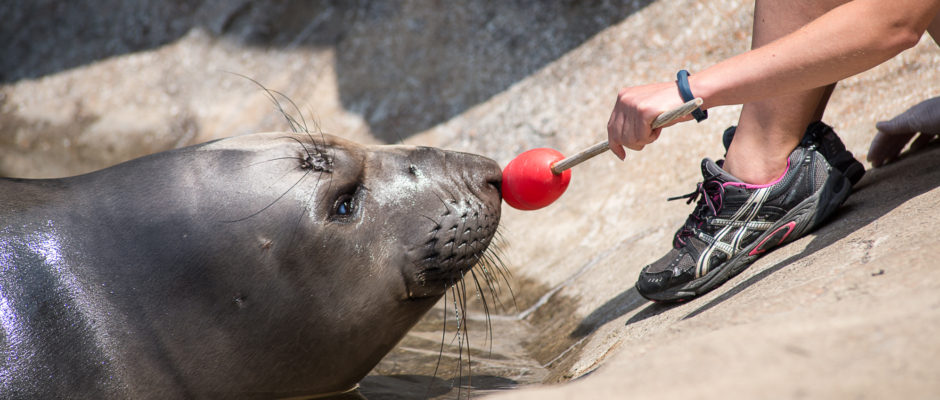 The one-year-old northern elephant seal pup — found on California's Crescent City beach in 2013 — was in trouble when the

Northcoast Marine Mammal Center

took him in. He was emaciated, and suffering from head and eye injuries. Blind and unable to survive in the wild, he faced euthanasia without a permanent home. He weighed about 500 pounds as a youngster, but an adult male elephant seal can top 4,000 pounds. He was running out of time.
"If there's a call to action, we respond," says Joseph Gaspard, director of science and conservation at

Pittsburgh Zoo & PPG Aquarium

, which happened to have an empty walrus habitat. "We talked with several other groups who couldn't house [the seal] with the species that they had…we needed to step up."
Read the res tof the article here